Soccer: 'H.O.R.S.E.' Challenge
Soccer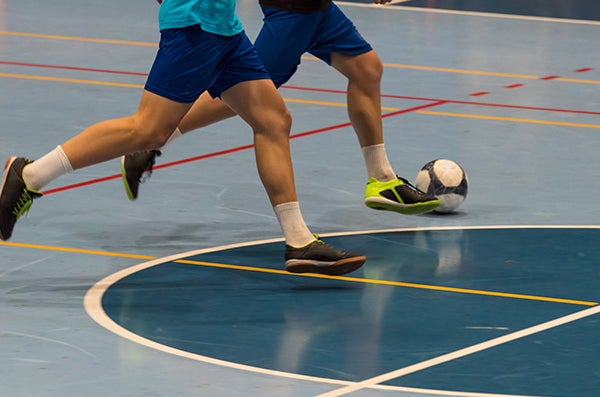 The Soccer: H.O.R.S.E. Challenge offers two divisions: Men's & Women's. This game consists of two players competing against in each other in a game of 'HORSE', where players will take turns attempting a shot, pass, or trick, and if successful, the opponent must complete the same shot, pass, or trick, with failure resulting in an accrued letter. All challenges will be played at the Student Recreation Facility (SRF) located 737 S Halsted St., Chicago, IL 60607.
All captains will be required to attend a mandatory captain's meeting on either Wednesday, January 27th or Thursday, January 28th. These meetings will be held virtually, and will begin at 5:30 PM. A link will be sent out through IMLeagues with meeting details.
The registration deadline for Soccer H.O.R.S.E. Challenge is Wednesday, January 27th at 11:59 PM.
Registration
| Registration Period | Sport Format | Roster Min/Max | Team Type |
| --- | --- | --- | --- |
| Mon., 01/11 - Wed., 01/27 | League | 1/1 | Men's & Women's |
Cont.
| Days Offered | Season Begins | Location |
| --- | --- | --- |
| Monday, Tuesday, Wednesday | Mon., February 1st | Student Recreation Facility (SRF - east campus) |