CHAARG Club
CHAARG Club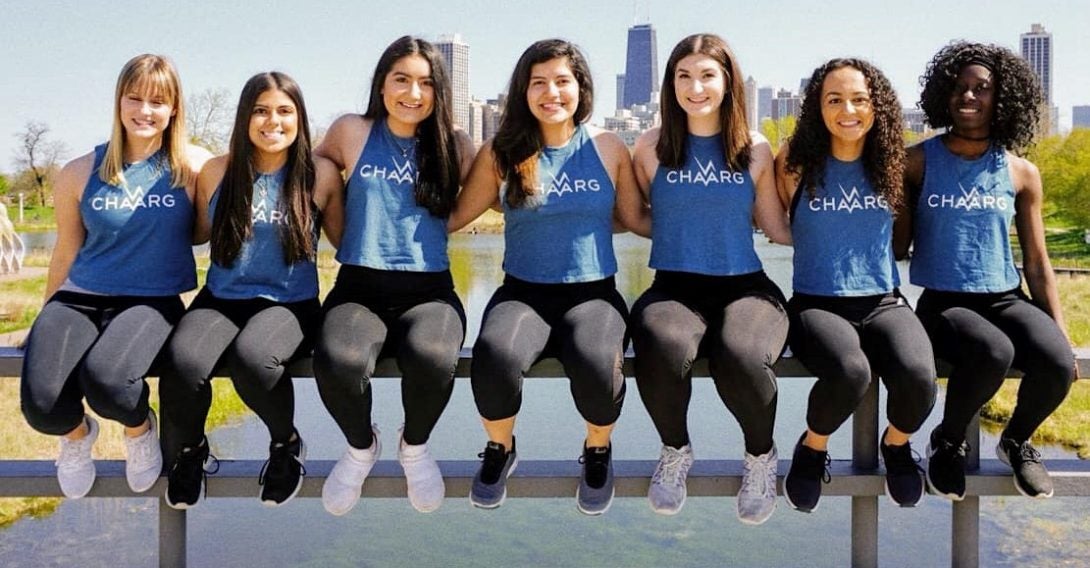 The purpose of this organization is to provide opportunities for students to expand self-awareness by engaging in activities related to nutrition and fitness. To empower members to enrich and improve overall quality of life. To promote and provide programming on campus that will explore various forms of wellness. To host or travel to outside sources, such as certified and experienced professionals, at meetings throughout the semester. To serve a network for members to meet peers and expand friend groups.Aims to ignite a passion for health and fitness in college girls. Weekly main events led by various local studios and instructors. Multiple weekly small groups doing different activities.
National Governing Body
CHAARG Nationals (Changing Health, Attitudes Actions to Recreate Girls)
Officers and Contact Email
| Title | Member | Email |
| --- | --- | --- |
| President | Sam Alvarez | salvar33@uic.edu |
| Treasurer | Julissa Unzueta | junzue4@uic.edu |
| Secretary | Maddy Benavides | mbenav5@uic.edu |
| VP Membership | Arielynne Arana | aarana4@uic.edu |
| Event Coordinator | Izzy Jasper | ijaspe3@uic.edu |
| Event Coordinator | Marie Pinto | mpinto6@uic.edu |
| VP Media | Edyta Medrek | emedre2@uic.edu |
Contd...
Practices
Connect
Facebook: UIC CHAARG
Twitter: UIC CHAARG
Instagram:@uic_inchaarg
Email: uicchaarg@gmail.com