Massage can improve overall health, enhance fitness training, reduce pain, aid in rehabilitation, and promote relaxation. Call 312-413-5174 to schedule your appointment today.
UIC Campus Recreation massage therapy services are available to students, UIC Campus Recreation and non-members. Massage Therapy is available at both the Student Recreation Center (737 S. Halsted St.) and the Sport & Fitness Center (828 S. Wolcott Ave.).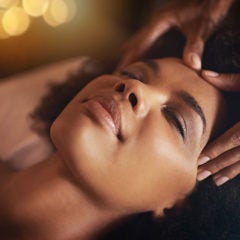 Individuals seek massage therapy for many different reasons but the benefits of massage therapy include:

Enhanced healing of overworked or injured muscles
Relief of muscle spasms, chronic pain, and tension
Increased flexibility or joint mobility
General relaxation
Reduction of physical or mental fatigue
Increased circulation of blood and lymph fluids
Increased athletic performance
Enhanced flow of vital life energy (chi)
For many people, massage is a form of stress management or a way to become more connected to their bodies.