Our personal training program can get you to reach your fitness goals such as weight loss, gaining muscle definition or improving your overall wellness. Learn from our certified personal trainers how to be efficient and effective on our fitness floor. Let our personal training program be the first step in your goal for a healthier you.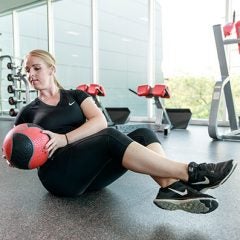 1.

Schedule your General Fitness Assessment(GFA) by submitting two forms (Activities and Goals Form and Self-administered Medical History form).  This information is important in understanding you and your goals.  Forms can be submitted via email to golver2@uic.edu for your convenience or if you prefer can be handed in person at the UIC FitWell Center, 737 South Halsted Street, Chicago, IL.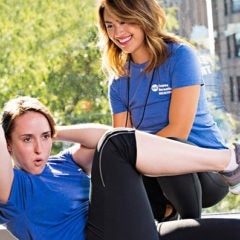 2.

After the paperwork is received (email, fax or dropped off) and reviewed, a FitWell Center representative will contact you via email or phone to schedule a 60 minute General Fitness Assessment.  Please come dressed for physical activity in comfortable workout clothing and appropriate footwear.  All assessments are completed at 737 S. Halsted St.  Chicago, IL.  Fees payable at time of service.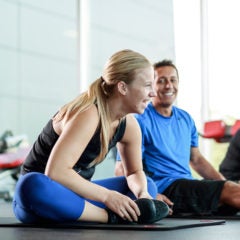 3.

Within two business days of your completing your assessment,  you will be contacted by your trainer for a 30 minute consultation to review the assessment, discuss your goals and enable the trainer to develop a program designed to meet your desired outcome.  Personal Training Sessions can be purchased at the time of the General Fitness Assessment or after the consultation with the personal trainer.
4.

We look forward to helping you achieve your health and fitness goals!