EIM Mission & Background
The Exercise is Medicine® on Campus (EIM-OC) program at UIC promotes physical activity and nutrition among students, faculty, staff and patients.
The EIM program is part of a global initiative through the American College of Sports Medicine to "encourage primary care physicians and other health care providers to include physical activity when designing treatment plans and to refer patients to evidence-based exercise programs and qualified exercise professionals,"
For more info please visit: www.exerciseismedicine.org
Exercise is Medicine Mascot Challenge
Strategic Priorities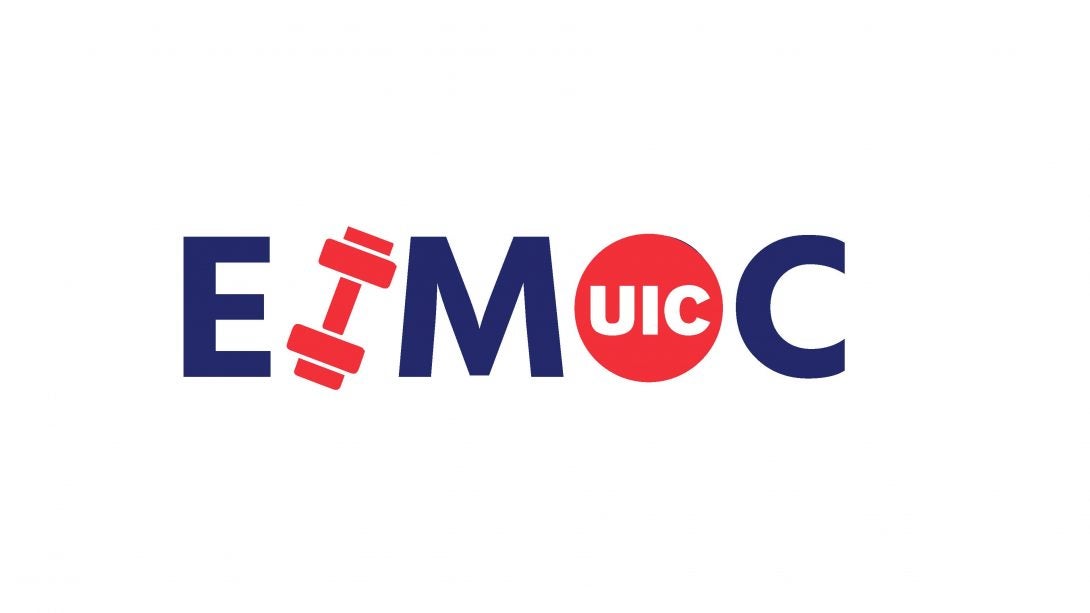 Through a partnership between UIC Campus Recreation, UI Health, and the Department of Kinesiology and Nutrition, a committee was formed to identify the following 5 strategic priority areas to advance the mission of EIM® at UIC. Also included are the progress thus far in each of those 5 areas.
Establish physical activity as a vital sign during patient visits and conclude each visit with an exercise prescription and/or referral to Campus Recreation certified health fitness professionals or other allied health professionals.
Employee Wellness
Student Education and Engagement
Research, Grants and Scholarships
Committee Members
Chair: Lynne Thompson, MS ACSM EP-C – Deputy Director – Campus Recreation
Eduardo Bustamante, PhD, FACSM – Assistant Professor, Kinesiology and Nutrition
David C. Marder, MD, MPH – Director, University Health Services
Rebecca Mischak MSN, APH/CNP, COHN-S/CM – Director of Physician Practice
Kirsten Straughan MS, RD, LDN, CSSD – Director of Nutrition Science Program
Vered Arbel, MS, ACSM-CPT – Visiting Instructor, Kinesiology and Nutrition
Vito Olvera, ACSM EP-C, Fitness Coordinator – Campus Recreation
Janine Peterson, ACSM CPT, Facilities and Student Development GA – Campus Recreation
Kara Smith, MS Group Fitness Coordinator – Campus Recreation
RECOGNITION - GOLD Campus
"EIM On Campus (EIM-OC) launched its recognition program in 2014, honoring campuses for their participation and engagement in EIM. Schools earn gold, silver or bronze status based on their activities. Recognition provides an opportunity for campuses to enhance their image as a healthy academic environment and emphasize their commitment to create a culture of wellness."
If you have questions or would like to be involved with Exercise is Medicine on Campus contact Lynne Thompson at lynnetho@uic.edu